Open-Capture Run-time module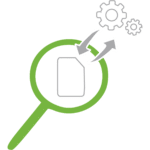 Run-time module : get meta-data from business automation engine
Open-capture run-time is focused on automatic extraction from image sending from business application. By consuming the APIs, business application send document and processing instructions to be parsed. Automatically captured metadata is returned to the calling application.
Result is sent back to business app for checking.
Business case :
Control of evidence: capture of identity documents, processing of bank details, etc.
Document reconciliation: capture of personal details, capture of contractual information, etc.